About Kern County, CA
If you're looking for homes for sale in Kern County, it's best if you know a little bit about Kern. Kern County is located in the U.S. state of California. As of the 2010 census, the population was 839,631. Its county seat is Bakersfield. Kern County comprises the Bakersfield, California, Metropolitan statistical area. The county spans the southern end of the Central Valley. Covering 8,161.42 square miles (21,138.0 km2), it ranges west to the southern slope of the Coast Ranges, and east beyond the southern slope of the eastern Sierra Nevada into the Mojave Desert, at the city of Ridgecrest.
$2,795,000
Active
3005 Whitehall CT Bakersfield, California
4 Beds 3 Baths 6,802 SqFt
$2,400,000
Active
34565 Sherwood AVE Mcfarland, California
4 Beds 3 Baths 3,200 SqFt 215 Acres
$1,660,000
Pending
14828 Greatest PL Bakersfield, California
4 Beds 5,840 SqFt 1 Acres
$1,275,000
Active
29400 San Joaquin DR Stallion Springs, California
4 Beds 4 Baths 6,261 SqFt 5 Acres
$1,150,000
Active Under Contract
10408 S Fairfax RD Bakersfield, California
6 Beds 4 Baths 3,886 SqFt 17 Acres
$1,125,000
Active
11110 Choctaw DR Bakersfield, California
5 Beds 4 Baths 4,446 SqFt 3 Acres
$1,099,500
Active
28901 Ridgeview CT Tehachapi, California
5 Beds 4 Baths 3,826 SqFt 10 Acres
$998,000
Active
4768 Ford ST Lake Isabella, California
3 Beds 3 Baths 3,600 SqFt 2 Acres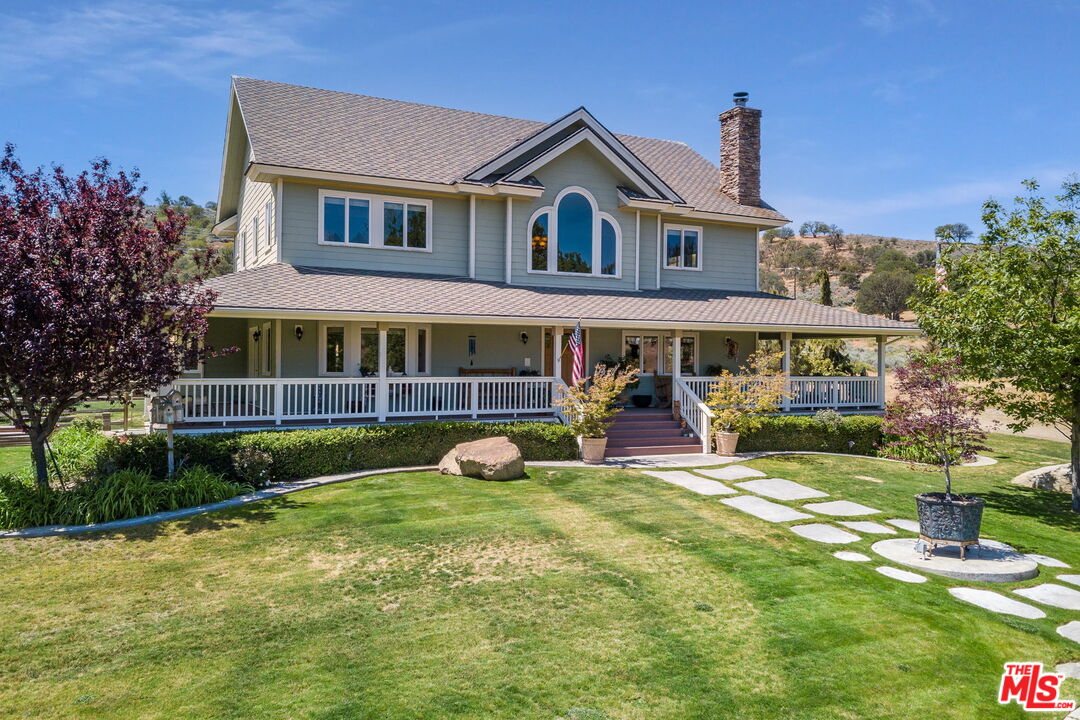 $985,000
Active
23301 Reindeer DR Tehachapi, California
4 Beds 5 Baths 3,541 SqFt 2.310 Acres
What is the average home price in Kern County?
The average home price in Kern County is $400k.
Will home prices in Kern County go down?
The housing market in Kern County is neutral, which indicates that prices typically are fair and that homes stay on the market for an average amount of time. The price of homes sold in Kern County increased by 15.6% from the previous year. You might be able to save money if you purchase a house in Kern County. In 2022, 48.9% of the properties here sold for less than the asking amount. If you're buying a home in Kern County, make haste because many of them are selling quickly.
Where can I find Kern County School Information?
Visit the school's website to find out more information about the organization. Attend a meeting at the school and participate. Learn what's happening at the school and get to know some of the parents. Families from outside the area looking for a property in a suitable school district should ask their real estate agent for a list of neighboring schools.
What is the safest place to live in Kern County?
When it comes to the safest places to live in Kern County, one stands out above the rest: Tehachapi. In Kern County, Tehachapi is rated as the safest city, whereas Bakersfield is rated as the least safe city in California.
How long does it take to buy a home in Kern County?
Given the situation of the housing market, you should plan on taking around a year to select and buy your next house. The majority of that time is spent on searching for the ideal home.
What kind of credit score do I need to buy a home in Kern County?
You need to have a credit score of at least 620 in order to be eligible for a conventional loan. There are a number of loans with substantially lesser conditions, though. Many first-time house buyers worry that they don't have the credit necessary to buy a property.
Are there any programs to help me a home buyer in Kern County?
Are there any other fees, besides the down payment?
While you're shopping for a new house, it's simple to become preoccupied with concerns about having enough money saved for the down payment. You still have to pay for a lot of costs, such as home appraisal, home inspection, land survey, legal fees, private mortgage insurance, home insurance, and more, so it's important to keep that in mind. Too often, would-be purchasers will spend years saving for the down payment only to find that they still cannot afford to buy a home because they cannot afford the other fees.
Homes for Sale In Kern County By City